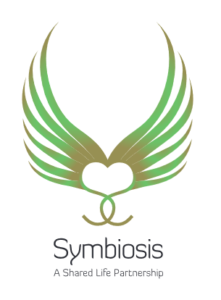 "SYMBIOSIS REFORM: Empowering Youth for Sustainable Change"
SYMBIOSIS REFORM is a visionary initiative aimed at guiding and empowering young individuals towards a better life through practical learning and skill-sharing. Our primary focus is to harness the potential of the youth, fostering their growth while equipping them with the necessary tools to contribute positively to their communities.
Through collaborative efforts with Symbiosis Repurpose, we strive to introduce innovative and sustainable business models centered around recycling. This partnership is geared towards transforming waste into valuable resources, thereby promoting environmental sustainability and economic growth.
Our mission is threefold:
Youth Engagement: We are dedicated to engaging and mentoring young minds, providing them with the guidance and resources needed to explore and develop their skills and passions. By facilitating practical learning experiences, we aim to cultivate a generation of proactive and socially conscious individuals.
Skill Sharing: We believe in the power of sharing knowledge and skills. Our program encourages the youth to share their newly acquired skills and expertise with each other, creating a network of support and learning. This exchange helps in fostering a community-driven culture of constant improvement and innovation.
Community Betterment: Through our collective efforts, we aim to empower the youth to apply their skills towards the betterment of their communities. By promoting sustainable practices and leveraging recycling initiatives, we strive to create a positive impact on the environment and the local economy.
By providing the necessary training, resources, and support, SYMBIOSIS REFORM aims to create a generation of young leaders committed to sustainable practices and community development. We believe that by harnessing the energy and creativity of the youth, we can pave the way for a more harmonious and prosperous future.
Join us in this movement towards positive change, where the passion and dedication of the youth merge with sustainable practices to create a brighter tomorrow for all.
"Together, let's reform, renew, and reshape our world for the better."